Meet The All Stars of Caregiving 
Not all super heroes wear capes, our moden day heroes care for the elderly.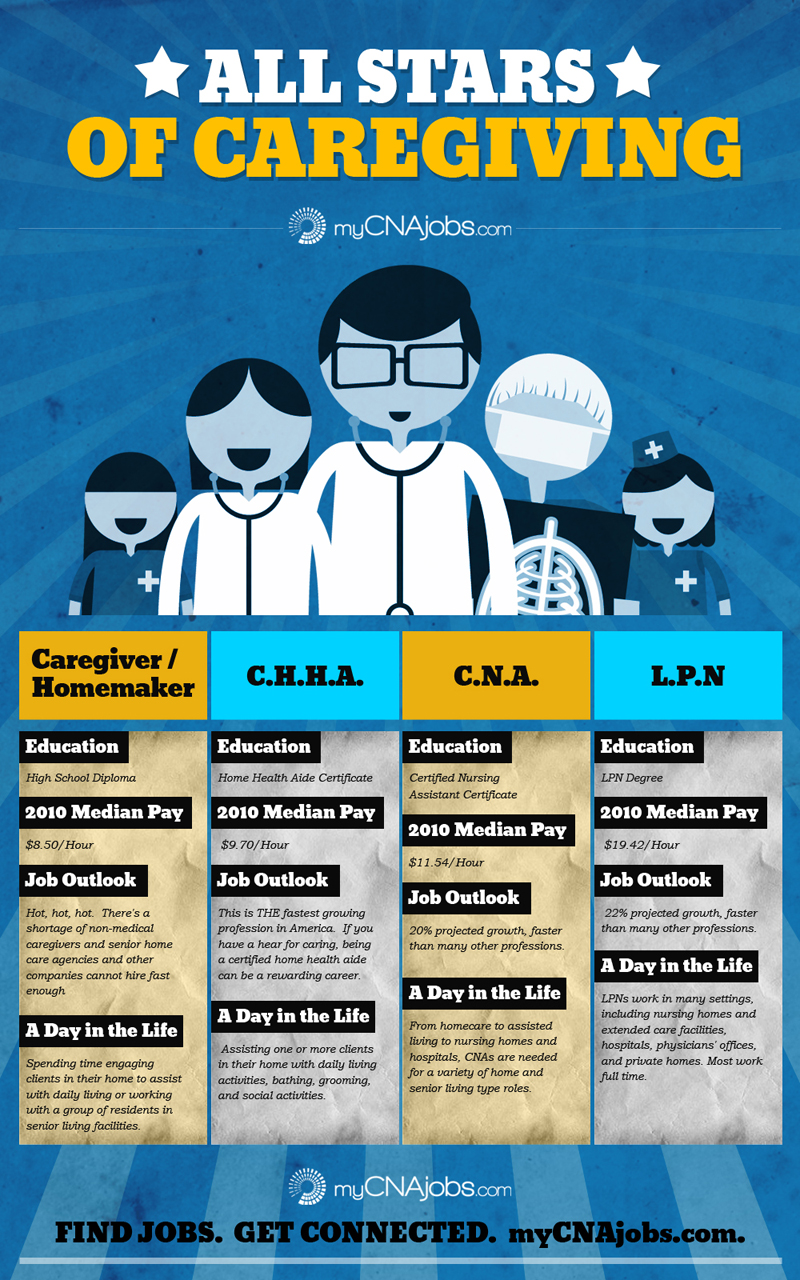 As baby boomers age, home care jobs are in high demand! Right now, health care is booming and is the fastest growing sector, with a variety of jobs available. Between 2010-2020, the job market is expected to grow rapidly by 70%. By 2020, there will be 5.6 million new health care jobs.
Our modern day heroes are Caregivers, CNAs, CHHAs and LPNs who care for the elderly. Today, many seniors are choosing to stay in the comfort of their own homes by using the help of in-home caregivers.
Your chances of finding a job are better than ever if you're looking to become a caregiver or CNA. If you're compassionate and have a passion for helping others, you should consider the following jobs:
Caregiver – With the current caregiver jobs shortage crisis, home care agencies are hiring constantly. We need more non-medical caregivers now.
CNA – There is a 20% projected growth, faster than many other professions! Sign up for a CNA program today to begin training for your certification.
CHHA – The fastest growing profession in America. It's a very rewarding career.
LPN – Work in many settings including nursing homes and extended care facilities, hospitals and physicians offices. There is a 22% projected growth rate for this industry.
myCNAjobs is here to help job seekers find rewarding work! Apply for caregiving jobs and CNA jobs today.