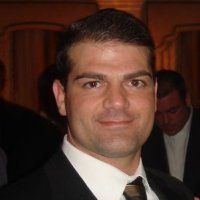 In a recent interview with Corporate Recruiting Director, Michael Wells, he shared key insights into what it's like to work for Caring People. Caring People is a home care agency that offers caregiver, HHA, and CNA jobs in a few states around the country including New Jersey, New York, and Florida. They launched in 1987 and have a great track record for being a solid place to work. If you're in the market for a caregiver job, learn more in the interview below and apply for their open positions here: CAREGIVER JOB APPLICATION
Why should a caregiver / CNA / HHA consider working for Caring People? What makes you unique?
We treat our caregivers with the respect and dignity they deserve. We work with them to try and match each to a case that fits their desired schedule and skills to the clients needs. Since we are a very busy agency, the caregivers that work for us know that when a case ends for whatever reason we usually have them working again right away.
We have an aide appreciation day once a year in all offices. On this day, we recognize on entire staff for their hard work. Everyone comes into the office for free give aways, refreshments and even a professional back massage! We understand how hard our team works and it's part of our culture to always ensure they feel appreciated.
Our company was started by the grandmother of the current CEO. We have caregivers who have been with us for over 10 years. We're looking for caregivers who are interested in growing with a growing company and invested in making a commitment to caring for the elderly and disabled.
What's a day in the life for a caregiver / CNA / HHA at Caring People?
Every day is very different. One day you could be escorting a client to a doctor appointment, the next day you could be running errands with your client. The next day you could be assisting your client with their physical therapy regimen. Another day can be spent reading with your client or preparing meals for your client. Every day will be unique and promises to be fulfilling and rewarding knowing that you are helping to improve quality of a life.
What do you look for in potential employees?
Caring People HC has very high caregiver standards on who we hire. We thoroughly screen all our candidates from the moment they apply. The screening process continues through initial orientation until they are assigned to a client. We look for experienced, caring, hard working caregivers that are reliable, dependable and we would want caring for our loved ones.
What type of benefits do you offer?
Most offices offer a unique bonus system that rewards caregivers for doing a job well done. We also have employee recognition programs and additional training opportunities with a strong focus on Alzheimer's / Dementia.
What are your immediate job openings?
We are hiring for the following
Long Island NY, Nassau/Suffolk HHA / PCA / hrly / live in / Companions / Drivers

New York City / All 5 boroughs HHA / PCA / hrly / live in / Companions / Drivers

Clifton NJ, Passaic, Bergen, Union CNA, / HHA / hrly / live in / Companions / Drivers

Middletown NJ, Monmouth / Ocean CNA / HHA / hrly / live in / Companions / Drivers

Delray Beach FL, CNA / HHA / hrly / live in / Companions / Drivers

Pompano Beach FL, CNA / HHA / hrly / live in / Companions / Drivers

Miami Beach FL CNA / HHA / hrly / live in / Companions / Drivers
If you're interested, you can apply here.
Why do you hire using myCNAjobs?
myCNAjobs is a great tool to identify caregivers that meet our needs for specific clients. It allows us to focus our energy on contacting the right people for our jobs quickly.