Happy Tuesday folks. This is Chanelle with the scholarship team over here at myCNAjobs.
Some exciting news that we wanted to share! Barbara M. was recently awarded a full-tuition CNA scholarship through our scholarship program and partnership with HPI School of Allied Health.
I recently checked-in with Barbara to see how CNA classes were treating her. Barbara reports that she is learning a lot in her program at HPI and in fact, she highly recommends their program to caregivers seeking a good CNA school in Union, NJ.
Here's a pic of Barbara in her brand new myCNAjobs scrubs! Next we look forward to connecting Barbara to local CNA jobs opportunities. Way to go, Barbara!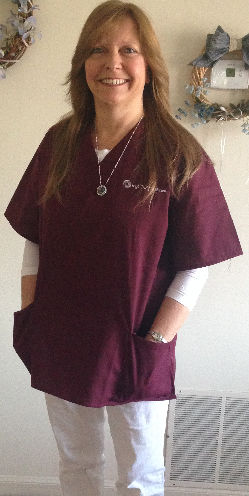 To learn more, visit HPI CNA Classes.