Worried about your upcoming CNA exam? We see that a lot, and it's ok because you have to pass it for any and all CNA careers. Lucky you, we're here to help. Below are sample test questions taken from CNA exams across the country to give you a flavor of what you're up against.
The
CNA nursing
exam has two parts to it – written and skills. Each state has a different CNA exam and each time you take it (if you take it more than once), it will be different.  However, here are a few core concepts that you want to nail before taking your exam for CNA certification.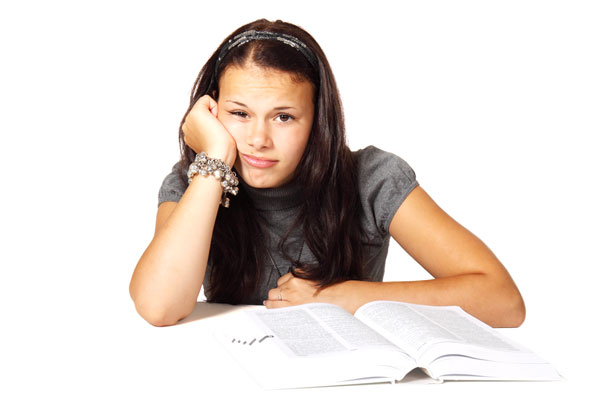 What will a client diagnosed with hypertension most likely have a history of?
What is best way to safely identify your patient?
A patient who has difficulty chewing or swallowing will need what type of diet?
An elderly resident with Alzheimer's disease cannot find her room. How can the nurse aide help the client feel more independent?
What is the most serious problem that wrinkles in the bedclothes can cause?
What should be the first action before assisting a client into a wheelchair?
What temperature should the water be for a bath?
What are normal respirations?
How does a colostomy work?
What information should you share with your supervisor?
A surgical bed should be left in what position?
When performing ROM exercises on a resident, what does the nurse aide do to each joint?
Before the CNA exam, be sure to study terms, best practices, legal stuff (the Client Rights) and know your
CNA duties
/assignments by heart. Make sure you can answer any question that fall under "
What does a CNA do
?" You gotta pass it to get that
CNA job
.
The exam will also give you several situations and ask you to give your best response to that given situation.  Here are a couple of examples:
A resident needs range of motion (ROM) exercises every day. When the nurse aide tries to help her do the exercises, the resident says she will not do them. She says that they are too hard. How woud you respond?
 A nurse aide is walking with a resident. The resident says that she is going to faint. What do you do?
You will be given a list of answers and you'll need to choose the best response based on what you learned during your CNA classes.
On the test, relax – focus on what you learned and imagine yourself in the shoes of a CNA…you're almost there! And when you do graduate, apply for CNA jobs.
Good luck, guys! If there are any specific questions you've been asked on your exams, feel free to share with the group.