Interested in joining a national healthcare company with an 11-year heritage of providing a high standard care? SeniorBridge is seeking smart, dynamic team caregivers passionate about caring for others.
BrightStar Care is a leading home care and medical staffing agency with hundreds of independently owned and operated franchises nationwide.

When it comes to choose where you want to work, you want the best. LivHome is a top employer offering competitive pay, flexible scheduling, training, and much more.

If you thrive in a team environment, you'll feel at home at Premier. We're a top-rated agency with clients throughout the area looking for a variety of levels of care.
While making a living is important, there is a certain type of person who yearns to make a difference - to finish a meaningful day's work and take pride in the fact that the world is a better place because of their efforts.
Arcadia Home Care & Staffing delivers premier home care services to individuals who require some support to remain safely at home, are recovering from injuries or who may just need companionship.
At Amada Senior Care it is our promise to provide nurturing, compassionate in-home care while enriching the lives of our clients and their families. At Amada, we want each caregiver to enjoy a close, personally satisfying relationship with his or her in-home client...
Almost Family is a leading provider of home health nursing, rehabilitation and personal care services. We are a family of companies with names you can trust. For over thirty years, we have been providing skilled compassionate home health care in our local communities.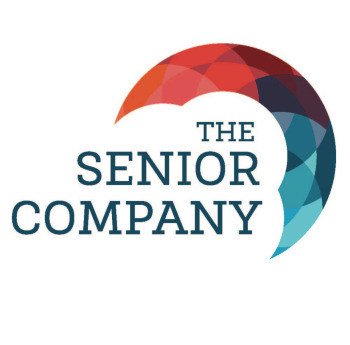 434 Union Blvd

-

Totowa

,

New Jersey
The Senior Company is proud to offer our care team: Higher than industry standard pay!, Positive working environment!
3705 Haven Avenue

-

Menlo Park

,

California
FirstLight Home Care of Silicon Valley offers leading home care and elderly caregiver services in Los Altos, Palo...
5 Commonwealth Road, Suite 3A

-

Natick

,

Massachusetts
We take care of Care Givers At HomeWell MetroWest we believe a healthy society begins with treating each...
100 S Barranca Ave Suite 715

-

West Covina

,

California
Join the ABS team and become part of our mission to deliver the best possible home care services to individuals,...
3800 Forest Dr Suite C-201

-

Columbia

,

South Carolina
Are you nurturing, dependable and compassionate? At Always Best Care, our Caregivers are the keystones of...
18100 W Dixie Hwy #202, 207 & 208

-

Miami

,

Florida
Active Home Care is an AHCA Licensed Nurse Registry dedicated to provide in-home and companion care services to...
420 Commerce Lane, Suite 9

-

West Berlin

,

New Jersey
We proudly provide non-medical home care services to individuals with disabilities, injuries, difficulties with...
7500 E Arapahoe Rd #105

-

Englewood

,

Colorado
GoldLeaf Offers : • Highly competitive wages • Flexible schedules • Paid training and...
10811 Farmington Road

-

Livonia

,

Michigan
We are committed to providing high quality, client-centered and affordable Home Care services to our clients to...
2430 Herodian Way

-

Smyrna

,

Georgia
Are you interested in a rewarding career with many opportunities for growth and advancement? Are you passionate about...