Interested in joining a national healthcare company with an 11-year heritage of providing a high standard care? SeniorBridge is seeking smart, dynamic team caregivers passionate about caring for others.

BrightStar Care is a leading home care and medical staffing agency with hundreds of independently owned and operated franchises nationwide.

When it comes to choose where you want to work, you want the best. LivHome is a top employer offering competitive pay, flexible scheduling, training, and much more.

If you thrive in a team environment, you'll feel at home at Premier. We're a top-rated agency with clients throughout the area looking for a variety of levels of care.
While making a living is important, there is a certain type of person who yearns to make a difference - to finish a meaningful day's work and take pride in the fact that the world is a better place because of their efforts.
Arcadia Home Care & Staffing delivers premier home care services to individuals who require some support to remain safely at home, are recovering from injuries or who may just need companionship.

At Amada Senior Care it is our promise to provide nurturing, compassionate in-home care while enriching the lives of our clients and their families. At Amada, we want each caregiver to enjoy a close, personally satisfying relationship with his or her in-home client...
Almost Family is a leading provider of home health nursing, rehabilitation and personal care services. We are a family of companies with names you can trust. For over thirty years, we have been providing skilled compassionate home health care in our local communities.
1295 S Linden Road, Suite B

-

Flint

,

Michigan
We are growing! Come join Health Partners and receive: • Excellent Wages • Weekend Differential...
394 Lowell Street, Suite 11

-

Burlington

,

Massachusetts
We have home health, private duty, and health care staffing opportunities for a wide variety of health care...
213 W Monroe Ave #D

-

Lowell

,

Arkansas
As a Caregiver with Visiting Angels of NWA, you will provide clients who need assistance with everyday tasks with...
1050 Central Avenue

-

Woodmere

,

New York
Come join our happy team! We are affiliated with a wide range of the most prestigious Healthcare facilities...
860 Tabor St. #101

-

Lakewood

,

Colorado
Join Always Best Care- West Denver for a rewarding caregiver career. We offer a variety of caregiver jobs and...
7 S. Jersey Avenue, Suite 3

-

East Setauket

,

New York
Nothing is more important than helping people to live full, independent and dignified lives within the comfort of...
34 Dover Point Rd #201

-

Dover

,

New Hampshire
If you are someone who has a passion for helping seniors and a need to make a difference is someone's life, maybe a...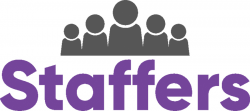 Salt Lake City

-

Salt Lake City

,

Utah
We are a Startup company contracted directly with several healthcare centers in the area and we're looking for...
4450 Cascade Rd SE

-

Grand Rapids

,

Michigan
Voted one of West Michigan's BEST & BRIGHTEST Companies to Work For in 2019 We work to be responsive to the...
667 Stoneleigh Avenue, Building A, Suite 302

-

Carmel

,

New York
Are you a caring, self-motivated person who has a desire to help others? We are currently seeking hard-working,...